Carolyn McDonald – Board Member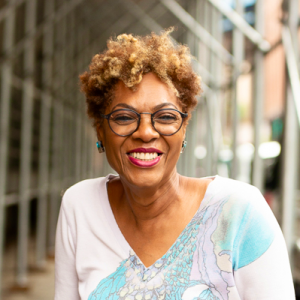 Carolyn is a filmmaker, producer, writer and instructor who ran Danny Glover's Carrie Productions, where she was executive producer of HBO's NAACP Image Award-winning film America's Dream, and TNT's Emmy-nominated films Buffalo Soldiers and Freedom Song.
Carolyn has taught her Reel Pitch workshops in Nashville at Watkins Film School, in New York at the Independent Film Project, the Black TV & Film Collective and LA Film School. She is currently a screenwriting instructor at New York Film Academy.
A graduate of NYU, Carolyn was raised in South Carolina. She ran the Nashville Film Festival's At-Risk Teen Film Project, has been a teaching artist at the Cinema High School in Bronx, NY, and at the Gathering of Native American Youth Arts Camp in Sonoma County, CA.
Carolyn has been a featured panelist and lecturer at the Nashville Film Festival, Film-Com, the International Black Film Festival of Nashville, the Washington DC Women in Film's Script-Com, and the Southern Women in Film/TV Conference. She has been a judge at the Nashville Film Festival, the Calgary Film Festival and the Slemani International Film Festival in Sulaymaniyah, Kurdistan.
Carolyn directed and produced the short film "P.N.O.K." featuring Danny Glover & Elle Fanning, the documentary Design Your Neighborhood, as well as several music videos, short films, and corporate films for Nissan, the Nashville Civic Design Center and the Nashville Film Festival.
As a screenwriter, she has scripted works for 20th Century Fox and a variety of indie producers, and is developing a variety of original content including 5 Wast Broadway, Banjo Moon, Mean Love, and the documentary series Black Irish Blues. She is presently working on her feature directorial debut, the romantic dramedy, Everglow, for which she has also designed a line of home accessories to be featured in the film.