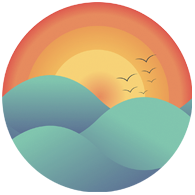 Climate Solutions
Advocacy Institute
The Climate Solutions Advocacy Institute (CSAI) is a new project of Informing to Empower, a California based 501(c)3 educational non-profit organization.
CSAI's mission is to work with students and faculty in universities to craft urgently-needed transformative climate solutions and structural legal models to finance them. Then to build the massive public awareness campaigns and political accountability necessary to implement them in state government.
CSAI's proposed Solar Farm Green solution would be the largest climate mitigation project ever implemented. Learn more about it in this 3-minute video:
Informing to Empower's past projects include InformYourVote.org. During the 2021 New York City mayoral primary, more than 150,000 New Yorkers viewed our non-partisan candidate debate videos, making us the most widely used online voter education resource for the largest ranked choice voting contest in U.S. history.
In 2020, Informing to Empower's  innovative Candidates Video Debate format first launched, covering two dozen congressional races nationwide.
For more information contact info@InformingToEmpower.com